Per IRS regulations, all year end statements will be mailed no later than January 31st. Year end information will be available via our automated voice response system on January 2nd. Duplicate year end statements can be obtained from our website www.spservicing.com after February 10th. Log into your account and view or print a duplicate copy at your convenience. If you have been affected by a natural disaster, we are here to help. We recommend that you first file a claim with your insurance company, then call us at 888.818.6032 so we can assist you.
Services
Make Payments
We offer several payment options for your convenience.
We offer a free, automatic payment option, which provides a safe and reliable way to make your payment every month. You can also make payments online by phone, mail, or through Western Union. Please note that a fee of up to $15 may apply for payments made online or by phone.
We Care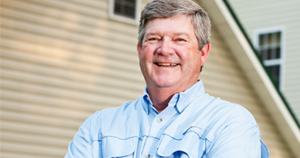 At SPS, we believe that we can make a positive difference in our local communities and the lives of our customers nationwide.
Learn More
Select Portfolio Servicing, Inc. (SPS) is a nationally recognized mortgage servicer specializing in the servicing of single-family residential mortgages. Founded in 1989, SPS is headquartered in Salt Lake City, Utah, with an office in Jacksonville, Florida.
As a servicer, SPS manages the day-to-day administration of mortgage accounts. The Company's overall objective is to provide excellent service to customers, preserve homeownership and prevent foreclosure.
Was your loan recently transferred to SPS? Find out about the services and solutions we offer.

Servicing Transfer etc…
We recognize that having your mortgage account transferred may be confusing. We're here to make this process as seamless as possible for you. Read over these
Frequently Asked Questions
to learn more about the transfer process. If you were working with your prior servicer on account resolution options at the time of the transfer, SPS will continue working with you to reach a resolution. Please contact SPS if you have any questions on how the service transfer impacts your account, including pending resolution options.

What you can expect from us
At SPS, we believe in doing the right thing, which means servicing your account accurately, efficiently and taking steps to provide assistance, when needed.
Customer Awareness
We have the tools and knowledge to assist with any servicing related questions.
At SPS, everything we do is focused on providing exceptional service to our customers. We understand that homeowners need a servicer who understands their needs and provides the right solutions. Our associates have the tools and knowledge to assist with any servicing related questions.
Testimonials
I'm happy that my loan was transferred to SPS. Whatever you're doing is working because everyone that I have spoken to has provided great customer service.
- - Michael in Kentucky
Thank you so much for all the help, undivided attention, compassion and very timely action you have always extended towards me every time I called SPS. You are very much appreciated!
- - Lilian in Nevada